The Memorial Tree Program is a unique way to honor the memory of a loved one. A memorial tree can be established by requesting a tree be planted in a park with a mutual decision on placement and species. The Parks Department will order and plant the tree, as well as order and install a brick with an inscription designated by the donor.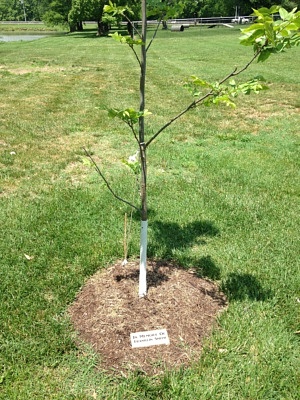 Available Species to Plant:
Oak (Various Species)
Red Bud (Various Species)
Maple (Various Species)
Conifers (Various Species)
Birch (Various Species)
Tulip
Pecan
Dogwood
Donation Amount:
$100 – Tree donation
$150 – Tree donation and memorial brick
Memorial Trees can be planted at the City Park and the Fish Hatchery Park. Planting will occur in spring and fall.
Fill out the form below to get your donation started.