The Case-Halstead Library is located at 550 6th Street

The Case-Halstead Public Library provides Carlyle residents with free access to research information and reading materials to meet all interests, as well as free Internet access. CHPL also has copy and fax services available to the public.  The library maintains approximately 26,000 items, including books, videos for adults and children, audio books, children's books with puppets, magazines and CDs. In addition to its in-house holdings, the Case-Halstead Library has access to additional books and materials through the interlibrary loan system. The library also houses several items that are useful to persons doing genealogy research.
The Case-Halstead Library is located at the former site of the Eckstein Case family home.
Case donated the house in 1938 to the City of Carlyle for the library. The house was originally constructed in 1860, but the library financed additions in 1975 and 1993.  In August 2014 the new Case-Halstead Library was built on the land donated by Eckstein.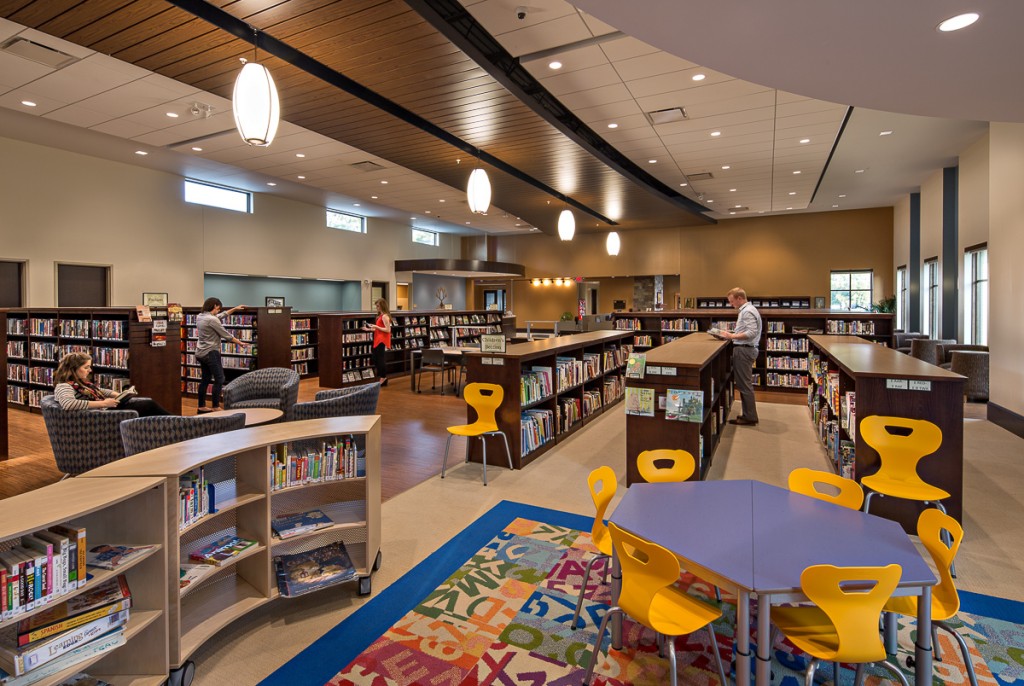 The library is open:
Monday – Thursday
9 a.m. to 8 p.m.
Friday
9:00 a.m. to 5 p.m.
Saturday
9:00 a.m. to 2:00 p.m.
Give the library staff a call at 618-594-5210 for any questions or requests.
Y

ou can also visit the CHPL Facebook page
or website for more information.