A History of Carlyle
In the beginning…
"It appears that Carlyle owes its creation to the existence of the Goshen Trail, a road stretching from Alton, Illinois to Shawneetown on the Ohio River. The Goshen Trail was a worn path that bisected Carlyle as it currently exists, and it made use of a ford that spanned the Kaskaskia River….."
In 1811 or 1812, a man named John Hill built one of several "block" houses along the Goshen Trail, located at what is currently 201 Fairfax Street. The houses were reportedly built to serve as a line of defense against Native Americans. John Hill built what became the first house to be located in what Carlyle has become. He also established what could be considered Carlyle's first business: a ferry to carry traffic across the Kaskaskia River, including a small shelter at the River which served as a toll house.
In 1816, Charles Slade and two of his brothers reached the John Hill settlement and bought him out. Charles farmed the land, took over the ferry, and within a year partnered with a man named Hubbard to start the first store, a mercantile business located at what is now 301 Fairfax Street. In 1818, a man named Calvin Barnes laid out town lots. On March 10, 1819, a post office was first established under the name Carlisle, Illinois. This spelling might have been a clerical error.
The area was settled after the 1809 creation of the Illinois Territory but before Illinois achieved statehood, six to seven years after John Hill had already built his establishment. Illinois' first state capitol was located in Kaskaskia, but in 1820 the State decided that it should be moved. In 1824, the State of Illinois created Clinton County by carving it out of Washington, Bond, and Fayette Counties.
Charles Slade pushed hard for Carlyle to become the state capital of Illinois, but lost by one vote to Vandalia in 1819. In 1824, Clinton County was formed, and Carlyle became the county seat in July, 1825, both at the initiative of Charles Slade.
---
General Dean Suspension Bridge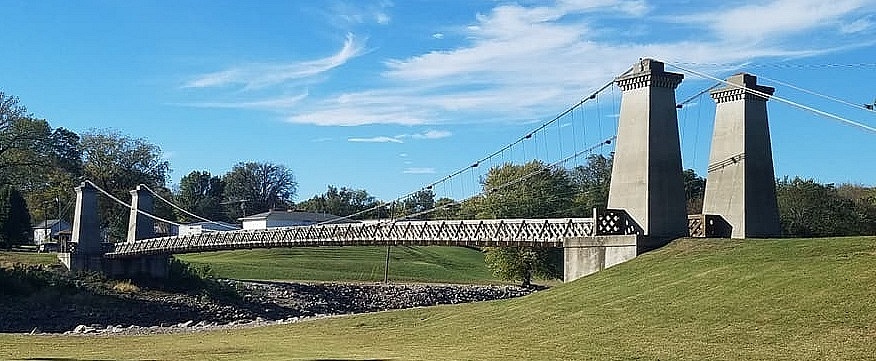 This bridge was built in 1859 at a cost of $40,000 and used for nearly seventy years. Previously, travelers at Carlyle crossed the Kaskaskia River by ferry or on a mud bridge supported by logs. The Historic American Buildings Survey recognized the architectural significance of this bridge in 1950 and recommended its preservation. In 1951 the State Legislature appropriated $20,000 for restoration work. The bridge was named in honor of Major General William F. Dean, a Korean War hero and Carlyle native, in 1953. As of 1976 this was the only suspension bridge in Illinois.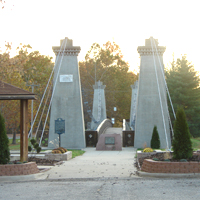 Today, the General Dean Memorial Bridge is still called the "Swinging Bridge" by some. It still stands overlooking fishermen on the banks of the Kaskaskia and greeting drivers as they leave or enter Carlyle on Old U.S. Route 50 near Carlyle's eastern corporate limits.
---
Clinton County Historical Museum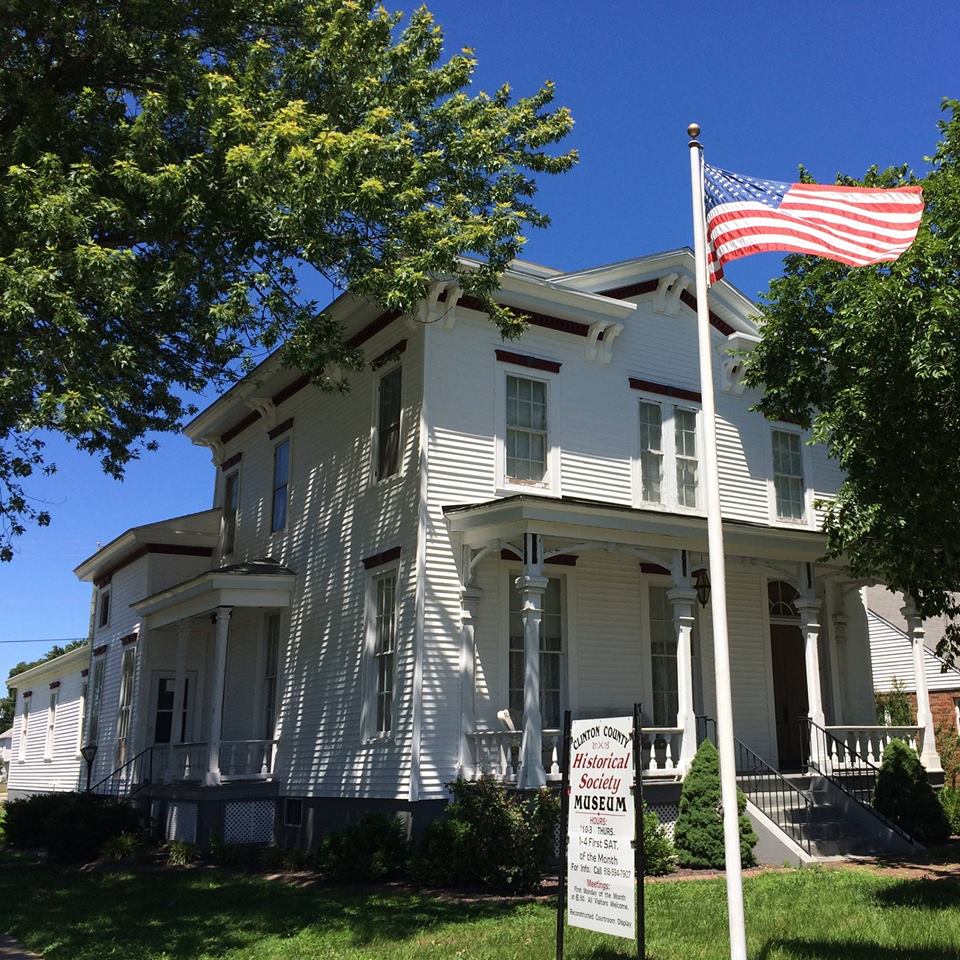 Built in the late 1800s as a private home, the museum holds many artifacts from the area, including genealogical material, books and periodicals on the history of the county.
Located at: 1091 Franklin Street, Carlyle
Phone #: 594-7907
Hours: Thursdays 10:00 a.m. to 3:00 p.m.
1:00 – 4:00 p.m. on the 1st Saturday of the month
Groups by appointment.
Admission is Free.  Donations accepted.
---
Veterans Memorial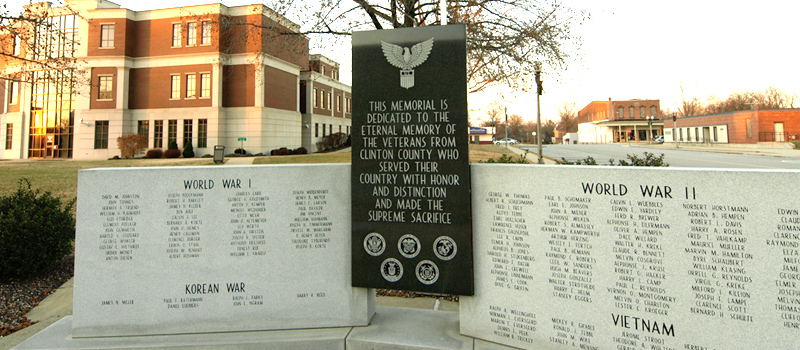 The Veterans Memorial located at the southeast corner of the Clinton County Courthouse Square, stands in honor of the Clinton County veterans who served over time, securing freedom for this country.