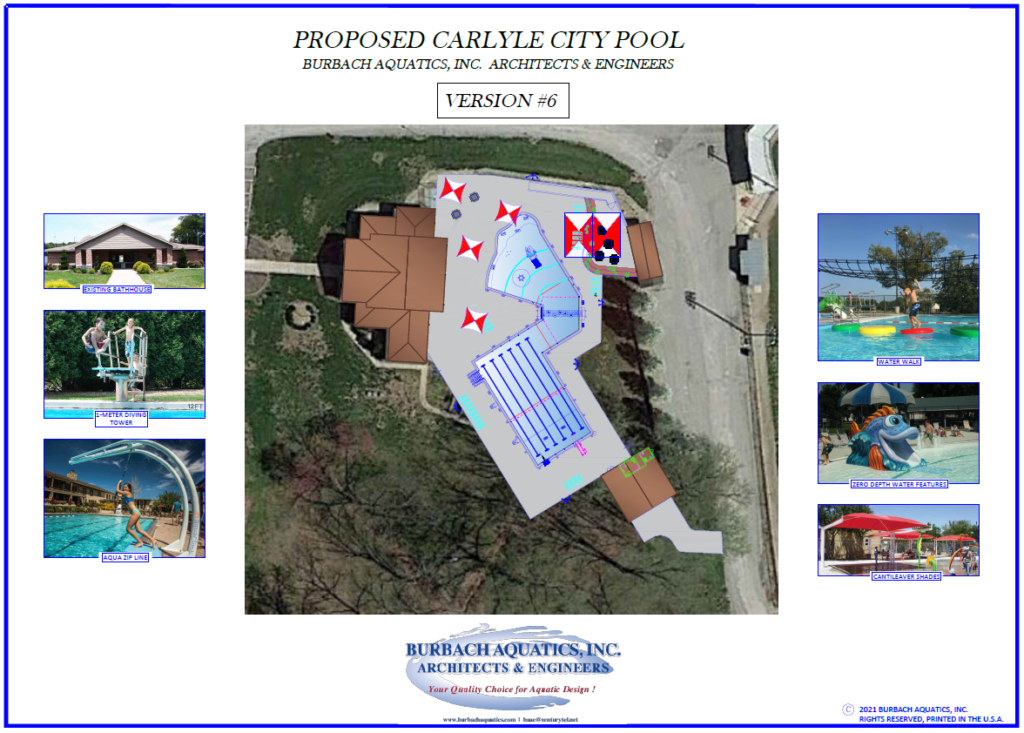 ---
The State of the Current Pool
The Current State of the City's Swimming Pool
December 13, 2021 Press Release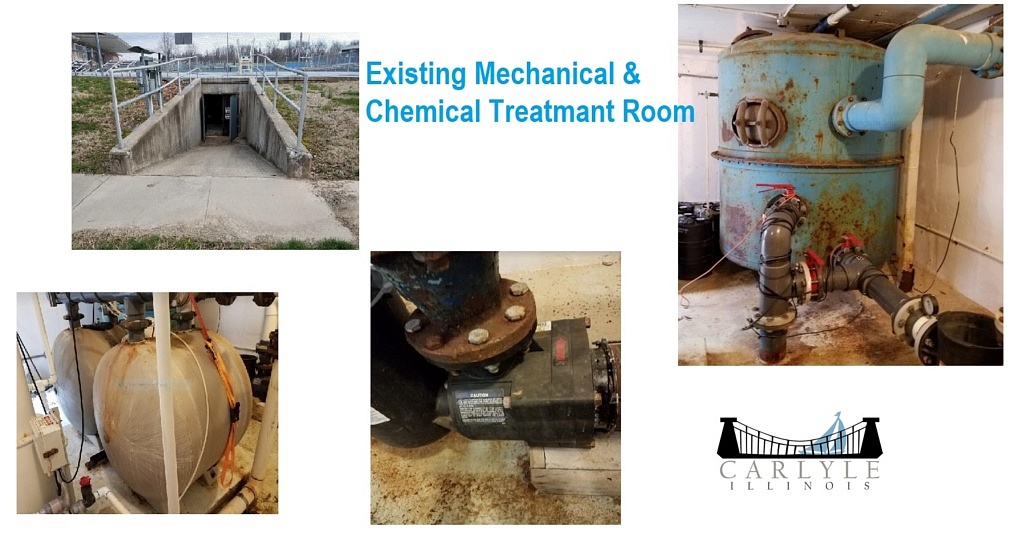 Parks and Recreation & Capital Improvement Referendum
The City of Carlyle will be asking the voters to approve a 1/2 cent sales tax on the June 28, 2022 ballot. This will increase the sales tax rate 0.50% from teh base sales tax rate of 6.75%. This will equivalate to $0.50 for every $100 dollars spent within the City of Carlyle.
Swimming Pool Capital Campaign
In a collaboration with many businesses, civic organizations, and volunteers throughout Carlyle, and the outlying region, a capital campaign will be launched in 2022 to help raise funds solely for the Swimming Pool Revitalization process.
Probable Construction Costs
Volunteering and Donations
If you wish to become a volunteer or donate with any of the above projects please contact Park Director Ricky Huge at 618-267-7686 or City Administrator Joel Laws at 618-594-5204 or admin@carlylelake.com