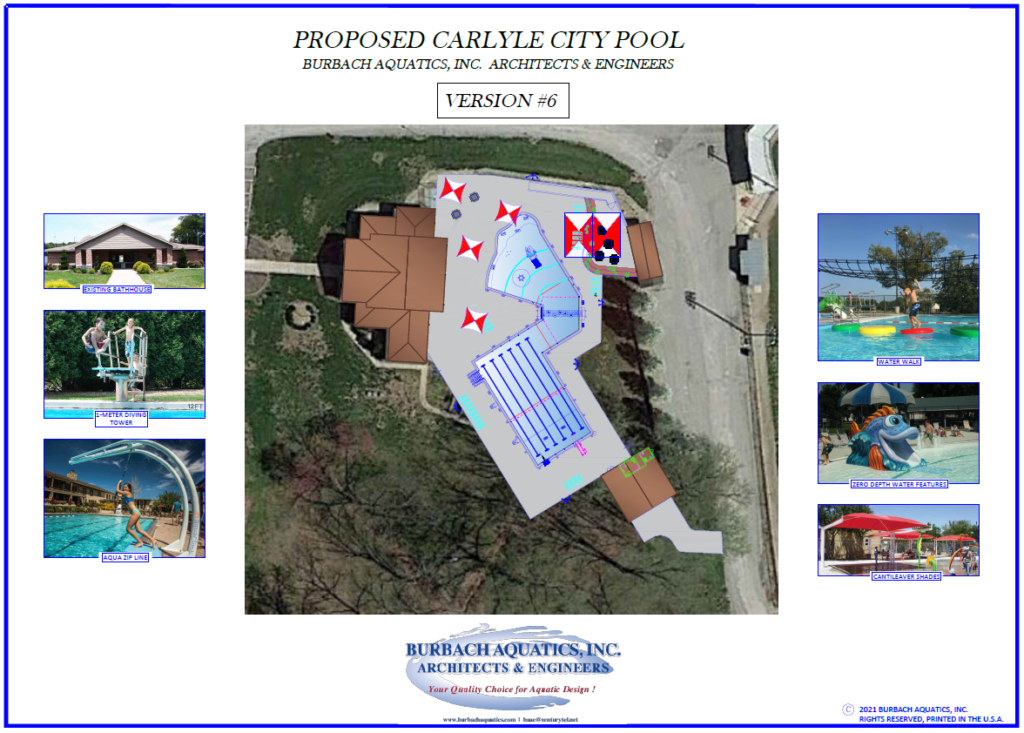 ---
The Current State of the City's Swimming Pool
The City of Carlyle's Swimming pool was built in 1955. Over the years recreation activities in the City of Carlyle have evolved and the current state of the City's Swimming Pool is in need of revitalization.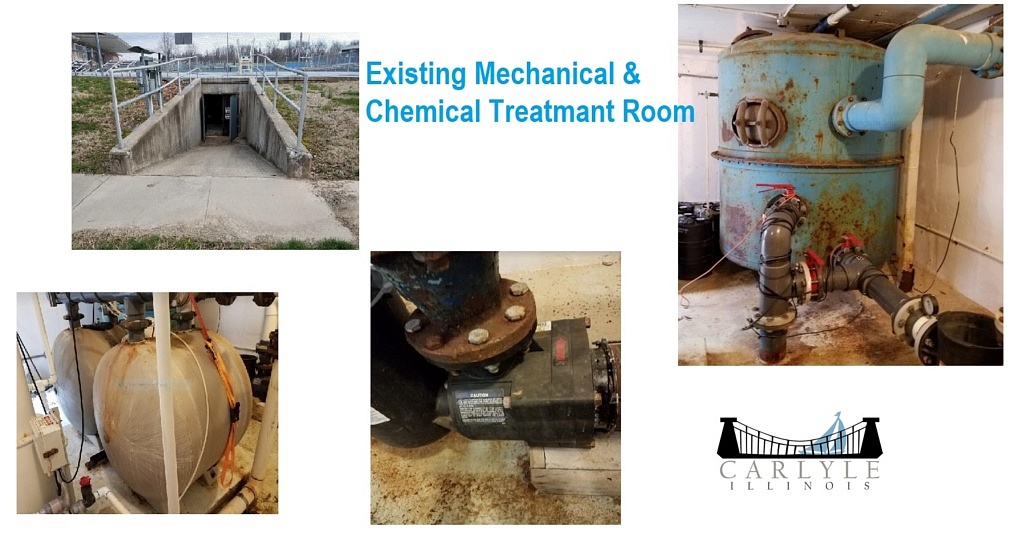 ---
Parks and Recreation & Capital Improvement Referendum
The City of Carlyle will be asking the voters to approve a 1/2 cent sales tax on the June 28, 2022 ballot. This will increase the sales tax rate 0.50% from the base sales tax rate of 6.75%. This will equivalate to $0.50 for every $100 dollars spent within the City of Carlyle.
December 13, 2021 Press Release
---
Swimming Pool Capital Campaign
In a collaboration with many businesses, civic organizations, and volunteers throughout Carlyle, and the outlying region, a capital campaign will be launched in 2022 to help raise funds solely for the Swimming Pool Revitalization process.
---
Probable Construction Costs
---
Volunteering and Donations
If you wish to become a volunteer or donate with any of the above projects, please contact Park Director Ricky Huge at 618-267-7686 or the City Administrator at 618-594-5204 or admin@carlylelake.com