The Street & Alley Department is located at:
1811 Washington Street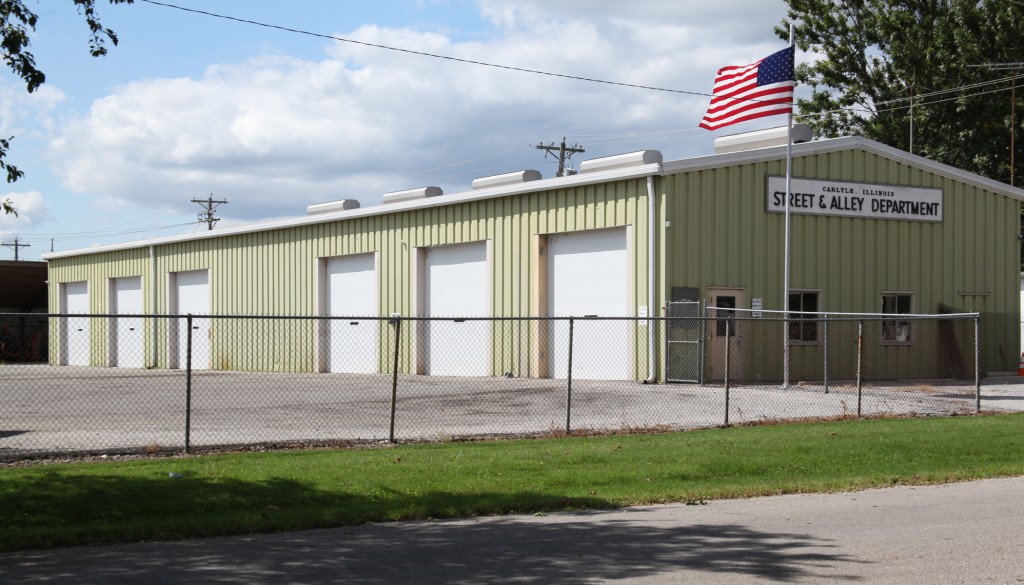 Carlyle, IL 62231
Office Number: 618.594.5211
Fax Number: 618.594.5206
Street & Alley Foreman:
Joe Behrman
jbehrman@carlylelake.com
Carlyle Street & Alley Department
The Carlyle Street and Alley Department is responsible for the maintenance of Carlyle streets, alleys, sidewalks and drainage systems. The Street and Alley Department has four full-time staff members and is funded with City revenues, including Illinois Motor Fuel Taxes.
---
Brush Pickup
A complimentary service the Street Department offers is Brush Pickup. City residents that have tree limbs to be picked up can call City Hall (594.2468) to be put on the list for pickup. There is no set date or time for brush pickup.
If you have yard waste other then tree branches to dispose of we have yard waste tags available at City Hall.  The tags are $2.00 each and must be placed on any biodegradable bag. Once the bag is full, you have to call Waste Management (800.989.2783) to let them know it needs picked up. They normally pickup yard waste bags on Tuesdays.
---
Leaf Vacuum
The Street Department will run the Leaf Vacuum from October – December and will also do a one time sweep during the Spring time.
Spring 2019: April 1st – April 5th
Fall 2019: TBA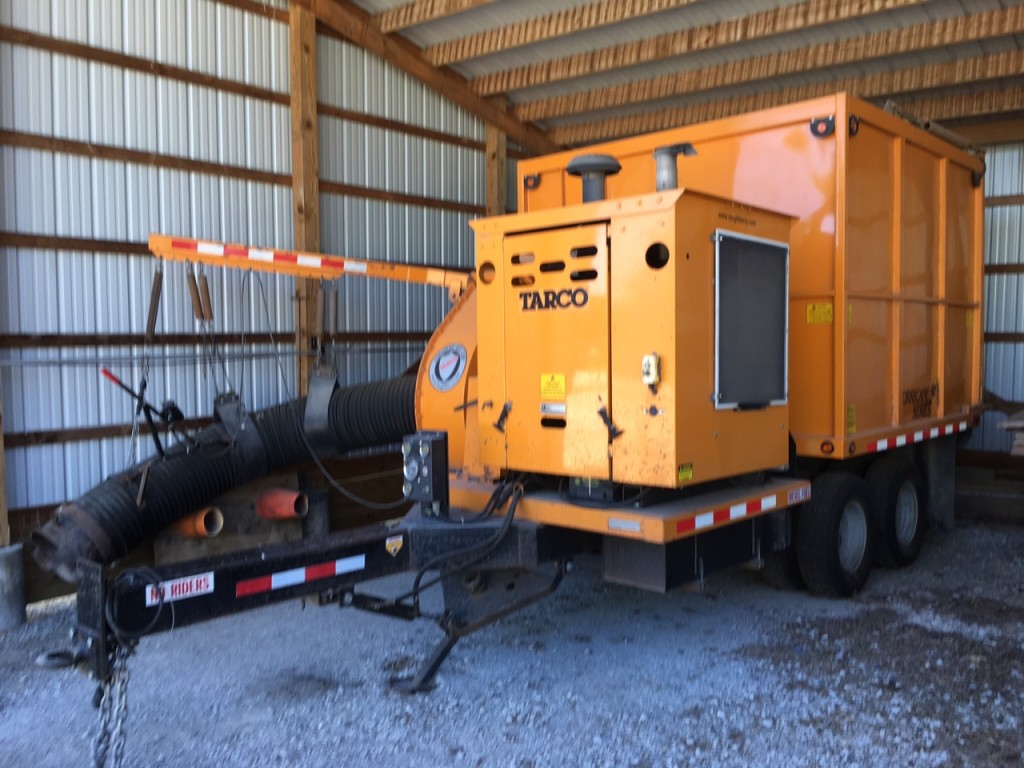 Rules & Regulations:
• Those who wish to have their leaves vacuumed must have them in a row along the street. Do not put leaves on the street or curb.  Leaves should be put along the EDGE of the street or curb no further than 5 feet from the edge of street or curb.  
• Only residents who live along Franklin Street (Route 50) and 12th Street (Route 127) should put leaves in the alley for pick-up.
• DO NOT place leaves next to obstacles, such as sign posts, trees, hedges, mailboxes, etc. Considerable room is needed to maneuver the machine for pickup. Vehicles need to be away from leaf rows. Do not mix leaves with yard waste, such as sticks, limbs, etc.
Adhering to these rules will help to have everyone's leaves picked up in a timelier manner.
---
City Wide Clean-Up
The week after the fall & spring city wide garage sales, the Street & Alley Department hosts a City Wide Clean-Up.  Residents within the city limits of Carlyle will have access to a dumpster located inside the fence of the Street & Alley Maintenance Shed.  Personnel will be at the gate to allow entrance with proof of City of Carlyle residency.  You must have proof of residency to gain entrance such as a City of Carlyle Utility bill, Illinois Power bill, cable bill, etc.
Spring 2019 Clean-Up Week: May 8th – 11th
Hours items will be accepted at the Street Shed are as follows:  
May 8th – 10th from 7:00 a.m. to 5:00 p.m.
May 11th from 8 a.m. to 12 p.m.
Rules & Regulations:
• Yard Waste is accepted

• Paint & Oil Cans are accepted but the lids must be removed and the cans have to be EMPTY & DRY
• Tires of any size are NOT accepted
• Televisions are NOT accepted
• The only items the Street Department will pickup are heavy metal objects (refrigerators, freezers, etc.) If you have a heavy metal object that needs to be picked up you will need to call City Hall to be put on the list for pick up. All items to be picked up must be set out at the alley or street.
---
Streets to be Oiled & Chipped
During the summer the Street & Alley Department will oil and chip designated streets.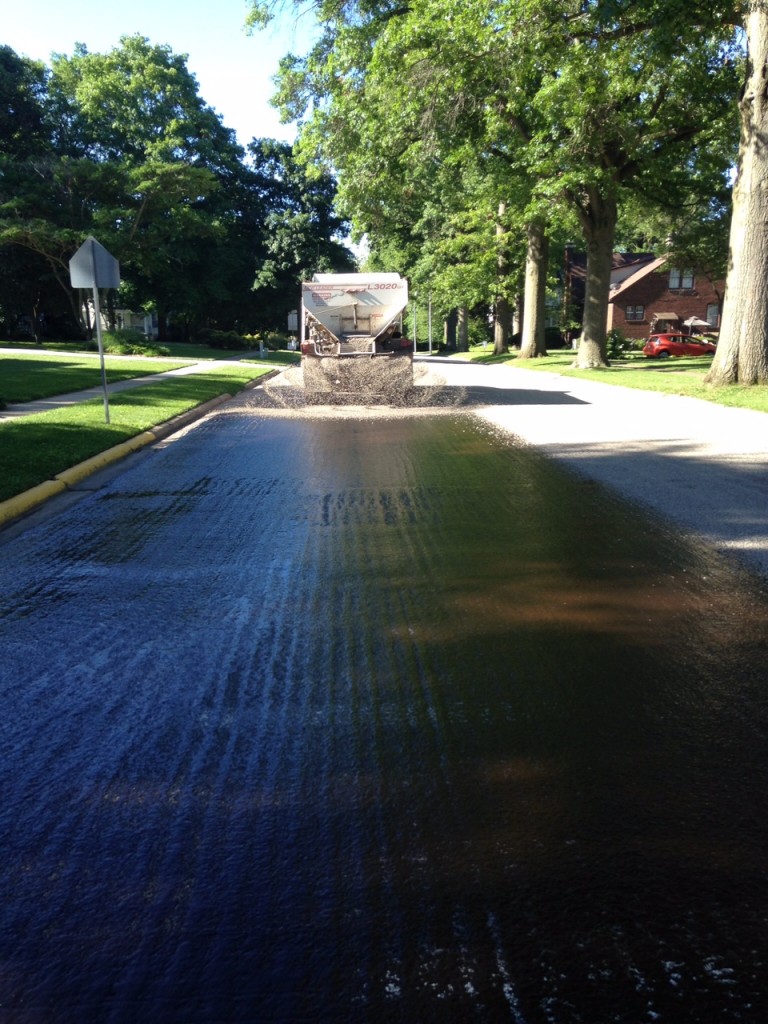 The streets will be marked with No Parking signs with said dates. Please remember not to park on the assigned streets for the listed dates.  Any vehicle remaining on the street during the posted dates will be towed at the owner's expense.
Please note, private driveways and parking areas will not be oiled by the City.
2019 Oil and Chip Dates: TBA
Streets to be oiled: TBA
If you would like to have your alley oiled and chipped, the cost will be $450 per block. Payment must be received at City Hall no later than TBA.