Current Agendas & Minutes
The City of Carlyle has adopted the "next generation" of meeting management technology by partnering with the company BoardDocs. This cloud-based technology will radically improve our governance processes while saving staff time and taxpayer dollars. This is a remarkably powerful, easy-to-use service that will allow us to maximize the effectiveness of our meetings with increased transparency, providing a basis for better and more open communication with the public, while dramatically improving productivity and saving thousands of dollars annually.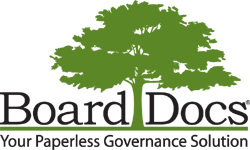 By implementing BoardDocs electronic distribution system it will not only save time and resources, but it will also provide:
• Unprecedented public access to agenda items and other meeting-related information
• Review more information prior to meetings
• All documents are archived and can be accessed by date or by using the system's comprehensive search
Follow the link below to find all the current and archived Council, Committee, and Board Agendas & Minutes.
---
2018 Board Meetings – Agendas & Minutes
Library Board
---
Archives
Economic Development Council
Library Board
Park Board
Planning Commission & Zoning Board of Appeals