Waste Management
The City of Carlyle has contracted with Waste Management for Trash & Recycling collection.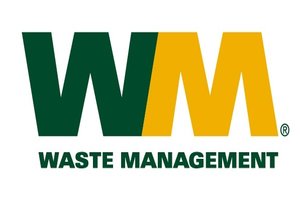 City of Carlyle Route Schedule:
• Trash pickup is on Monday
• Recycling pickup is on Friday
Pickups may run one day behind due to a Holiday.
For questions or for additional information, please contact:
Waste Management: 800.989.2783 or visit their website, www.wm.com
---
Curbside Recycling
The City's Curbside Recycling Program began on Friday, October 2, 2009. The program is administered by Waste Management. Listed below is information and tips on how the program works.
Recycling will be picked up on Fridays.
Waste Management has provided each residence with a recycling cart.

Please place the recycling cart in the same location you set the garbage cart for collection.
Please place the cart, with the wheels of the cart towards the house, at the curb at least 3 feet from all objects, including your mailbox, car or trees.

You will receive a monthly charge for the recycling program on your City utility bill.

If you are exempt from the City's trash program, you will also be exempt from recycling.
---
Yard Waste
If notified, Waste Management will also pick up yard waste.
It must be properly prepared and tagged:
• If using bags, use Biodegradable PAPER yard waste bags ONLY (No Plastic Bags) OR, up to 45 gallon trash can
• Bundle limbs 4 inches or less in diameter with natural fiber TWINE (NO WIRE) in bundles up to 4 feet in length by 18″ in diameter
• Yard waste has to have a tag attached.  One tag for each bag, bundle or can
The yard waste tags are available for purchase at City Hall for $2 each
• Each item is not to weigh more than 60 pounds a piece
• Yard waste with trash mixed in WILL NOT BE COLLECTED