2017 Pumpkin Patch:
Saturday, October 14th
Children are welcome to come and enjoy all of the fun activities at this years Pumpkin Patch.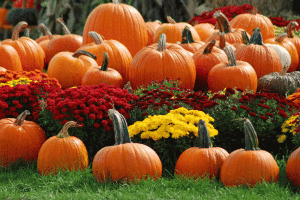 • Pumpkin Decorating
• Games
• Inflatables
• Animal Meet & Greet
• Face Painting Vendor
• Pumpkin Patch Kids Photos – Provided by Unforgettable Photography by Anna – Portraits will be taken from 2-4 p.m. Pre-paid packages starting at $35 (print & digital available) Call 618.523.9919 for any questions
• Lots of food options will be available at the Fishhouse's event: Taste at the Lake
This year the City of Carlyle Pumpkin Patch will be held at The Fishhouse.
The Pumpkin Patch will be open from 11:00 a.m. to 7:00 p.m.
Admission to the Pumpkin Patch is $10 per child.

If you have any questions please contact:
Andrew Brackett at
618-267-7686 or parkdirector@carlylelake.com