Welcome! Hidden Lake Winery and Banquet Center, located in rural Aviston, IL, is situated in "Silent Forest," a wooded parcel of land abounding in local lore.  These woods have been well known to those who hunt deer and wild mushrooms. Bootleggers hid their still back in these woods to dodge the "revenuers" in the early 1900′s. Legend has it that Indian spirits can be seen to roam here at night accompanied by the songs of frogs, crickets, owls and distant coyotes. The "Silent Forest" continues to enchant and entertain our guests at Hidden Lake Winery.
Our winemaking began in 2004 and is influenced by the German heritage of the farming families who settled this part of Illinois. We have been told of several wineries that flourished here prior to the Prohibition. Zuckerbach vineyard supplies grapes to Hidden Lake Winery and is located on property once farmed by the owner's father. Zuckerbach ("Sugar Creek" in German) is named for a local creek that passes through the county.
The eight deluxe cabins offered at Hidden Lake Winery are perfect for any getaway.
(Cabin #6 handicap accessible with queen size bed)
Amenities include:
King size bed & futon
Fireplace
Jacuzzi tub
Satellite television
Microwave
Coffee pot
Mini fridge
Hair dryer & ironing board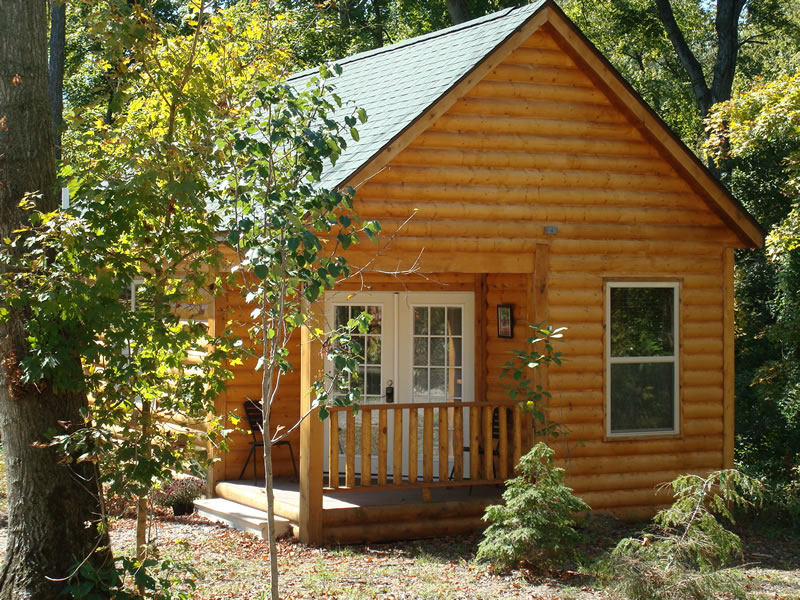 Visit Hidden Lake Winery Today
Address: 10580 Wellen Road
Aviston, IL 62216
Phone: (618) 228-9111
Fax: (618) 228-9024
Email: hiddenlakewinery@yahoo.com