Be ready to party before the Carlyle Indians home football games…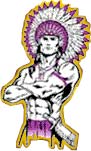 It's going to be a Football Tailgate Frenzy in the parking lot!
The Indians football family invites you to put together a
tailgate at this year's home games.
Collect your school club, your family, your business and/or your friends and
join the Indians for a Tailgate Frenzy Pre-Game!!
Carlyle Indians – HOME FOOTBALL GAMES
September 9th – Best Decor
Game Time: 7:00 p.m. vs. Red Bud
September 16th – Football Throw
Game Time: 7:00 p.m. vs. Central
October 7th – Best Chili
Game Time: 7:00 p.m. vs. Dupo
October 14th – Pork Chop Dinner
Game Time: 7:00 p.m. vs. Flora
Homecoming Game
October 21st – CHS Spirit Pumpkin
Game Time: 7:00 p.m. vs. Wesclin
Senior Night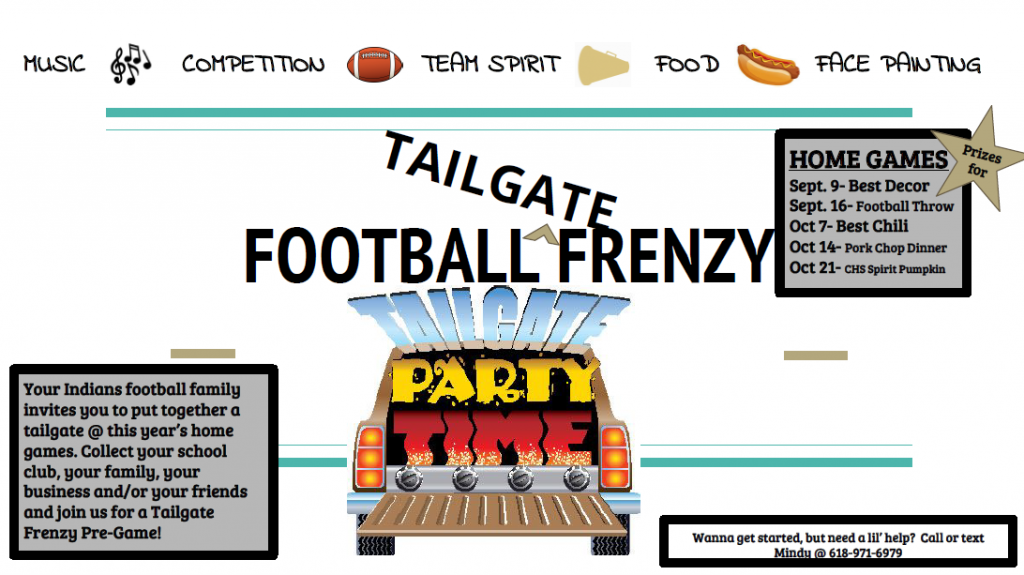 Wanna get started, but need a little help? Call or text Mindy at 618.971.6979