2015 Christmas in Carlyle House Tours
Saturday, December 5th, 4 – 8 p.m.
The Christmas in Carlyle House Tour is back again this year with six stops on the tour!
Tickets for the tour can be purchased at any of the six stops on the evening of the tour.  Participants who visit all six stops on the tour and get their ticket stamped at each will qualify for a $50 cash drawing. The stamped ticket must be turned in at the last stop to be entered in the drawing. You may visit the stops in any order you choose.  The tour donation is $10.
CONNIE BENNETT – 990 18th Street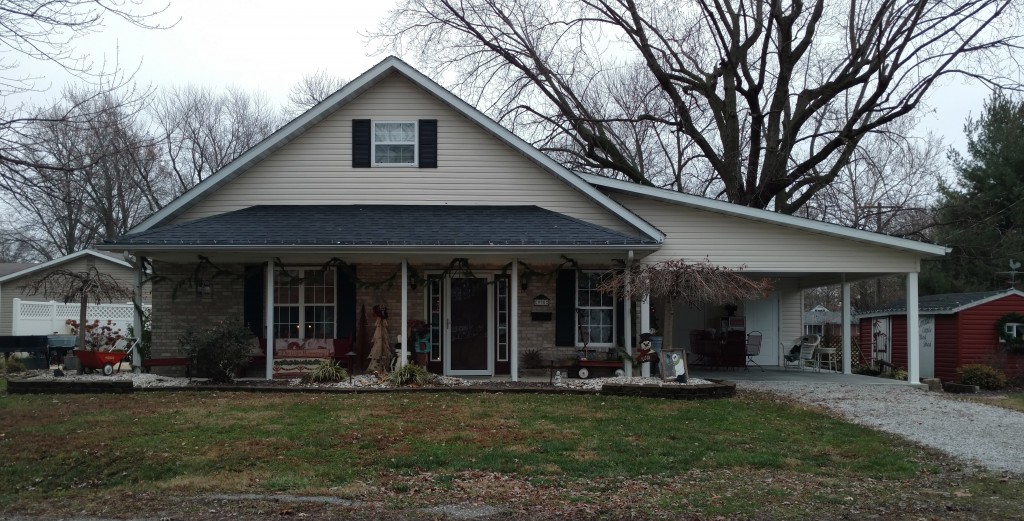 When I purchased my house it was a double car garage with a loft.  My BFF (Joan Meyer) said we can build a cute house with this.  The very first thing that we thought of was to put in windows for the Christmas tree which we did.  Every year I pull out my hundreds and hundreds of Hallmark ornaments.  I sit on the floor by the fireplace and open each and every box.  Of course all the magic ones I play before placing them on the tree.  They are all Very Special!!  I grew up making memories with my parents in Greenville IL.  I had to have a silver tree with a color wheel just like the one we had at home.  I Love IT!! It is upstairs where my granddaughters love to be, when they come over they always seem to go upstairs where it is so warm and cozy.  My favorite time of the Christmas Season is when we are making chocolate turtles – Brenda Pollmann's recipe of course.  And Christmas dinner is always at my house.   Everyone looks forward to the stuffed ham that my parents make which is a family tradition.
JAN & STAN ROBERT – 1310 Clinton Street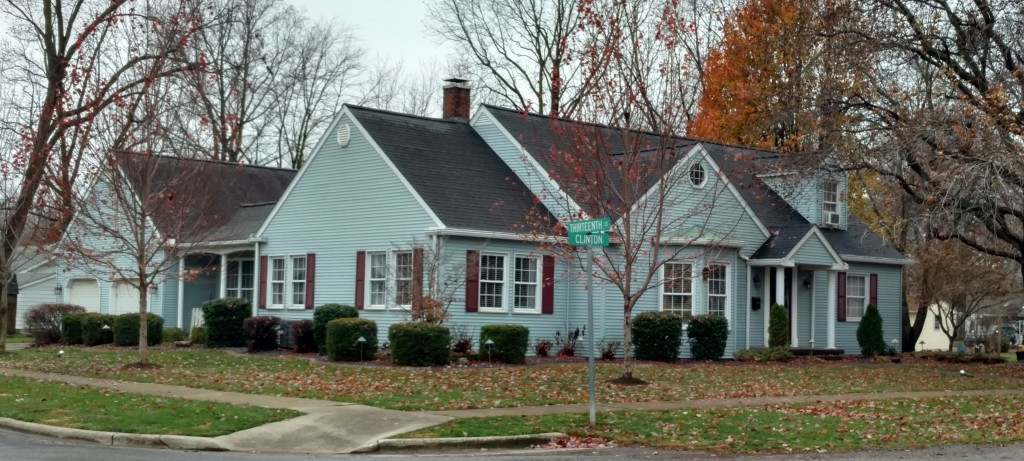 Our home was built in 1950 by the Niehoff family.  We always admired this house for its homey look and large yard.  We purchased it six years ago and continued the refresh of the house which was started by prior owners.   Through the years, we've enjoyed hunting for old furniture to use along with some family pieces that are special to us.
Please enter the house from the east entrance:  "Back Door Guests are Best!"
CINDY & JIM TAYLOR – 1041 Jefferson Street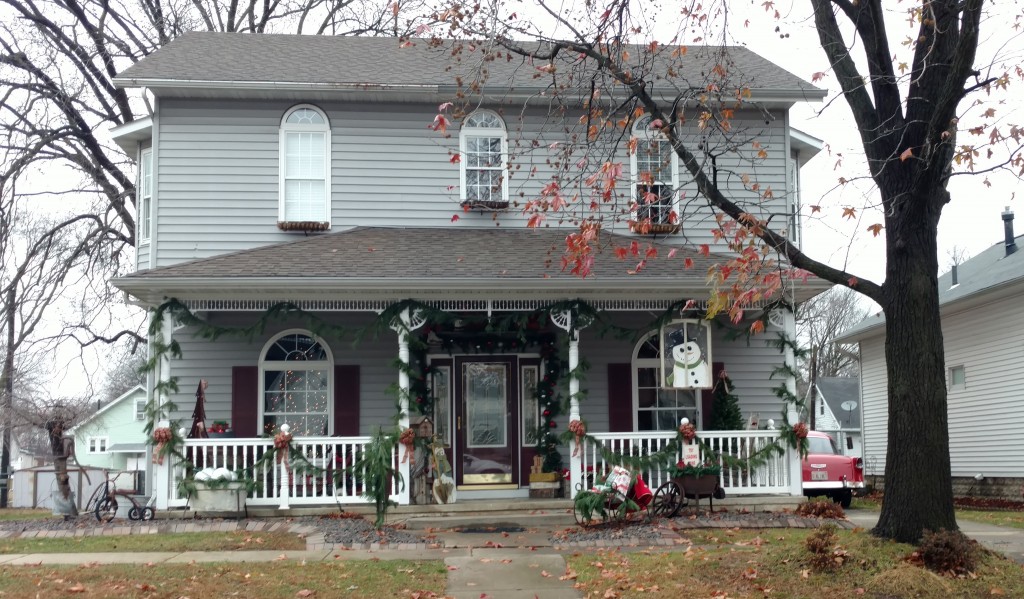 Our house was built in 1945 as a story and a half. In 1999 we remodeled it into a full two story home.  Our decorating style is a little primitive, a little country and a little this and that.  A lot of our decor (or as a very good friend Larry Griffin called it stuff) has been purchased at yard sales, flea markets, and auctions. We also take pride in designing and making some of the things in our home.  Christmas has always been a very special time in our family. We enjoy transforming our home for the holidays to make it a cozy, happy, old time feeling, comfortable place to be!  Merry Christmas and Happy holidays from our family to yours!
JODI & TONY TAYLOR – 890 10th Street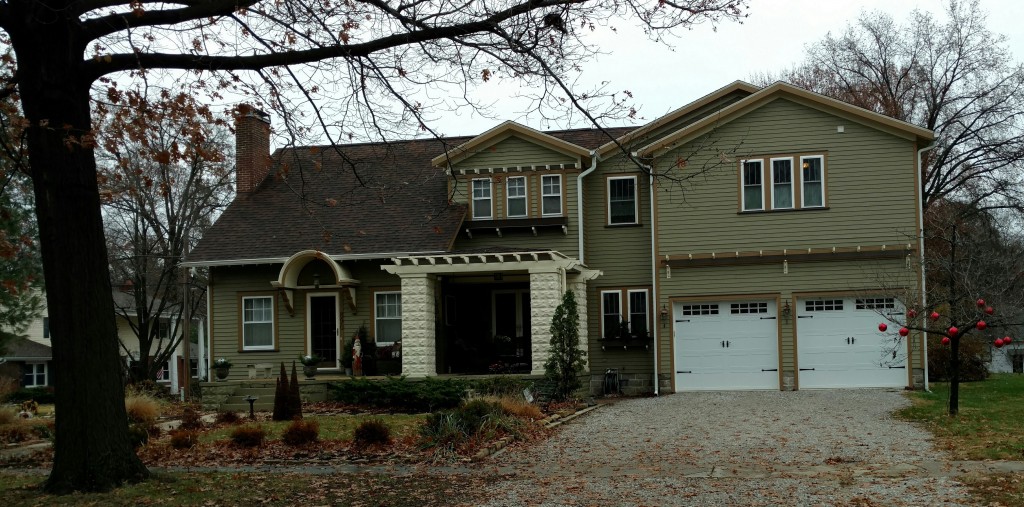 As a military family, we were used to picking up and moving at a drop of a hat; we had orders to move to Illinois, our last move and we only had 3 days to find home.  A cottage of many years, mint green in color, sat vacant for a spell waiting patiently for someone to call her home.  We walked through her door into a tiny outdated kitchen and I knew, unquestionably, we had come home.   We had no idea that finding home meant finding home in our neighbors and home in our new community. We were transplants and definitely not use to the welcoming of small-town life. We soon discovered home was undeniably in the roots buried deep within our neighborhood.  Home is not only a roof over one's head, home is the heart and soul within walls, floorboards, old plaster that forever needs patched, and the many folks that have imprinted within her.  Home is the spirit throughout the year and especially around Christmas when home comes to life.  Our home built in 1918, brought into the 21st century in 2007, remains with the same footprint and breath that she was originally; simply put, she is home.
CASE-HALSTEAD LIBRARY – 550 6th Street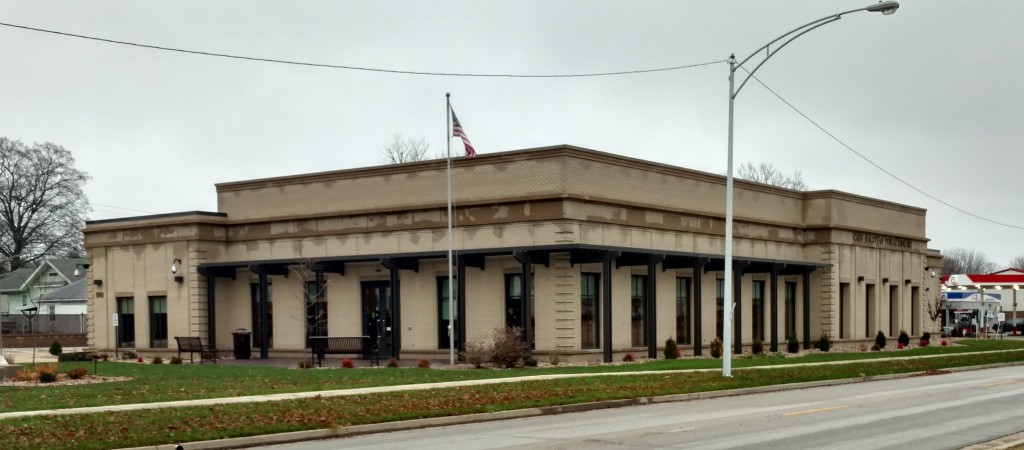 The Case-Halstead Public Library was established in 1938 through a generous donation of the Case family home in Carlyle, including furniture and books, by Eckstein Case.  Over the past seventy-seven years, the Library's collection has grown from Mr. Case's original 1600 books to over 28,000 books, movies, CDs, magazines, and more.  In 2014, the Library opened a new facility that is triple the size of the original building.  The new Maddux Community Room, named for Flora Ethel Maddux whose bequest made the building of the new Library possible, has allowed the Library to expand its programs for the community. This year, the Library, decorated for the holidays by the Friends of Case-Halstead Library, is proud to be part of the "Christmas in Carlyle" House Tour and will feature a concert of traditional Christmas carols by a full men's chorus at 6:30 pm on December 5th.
CLINTON COUNTY HISTORICAL SOCIETY MUSEUM – 1091 Franklin Street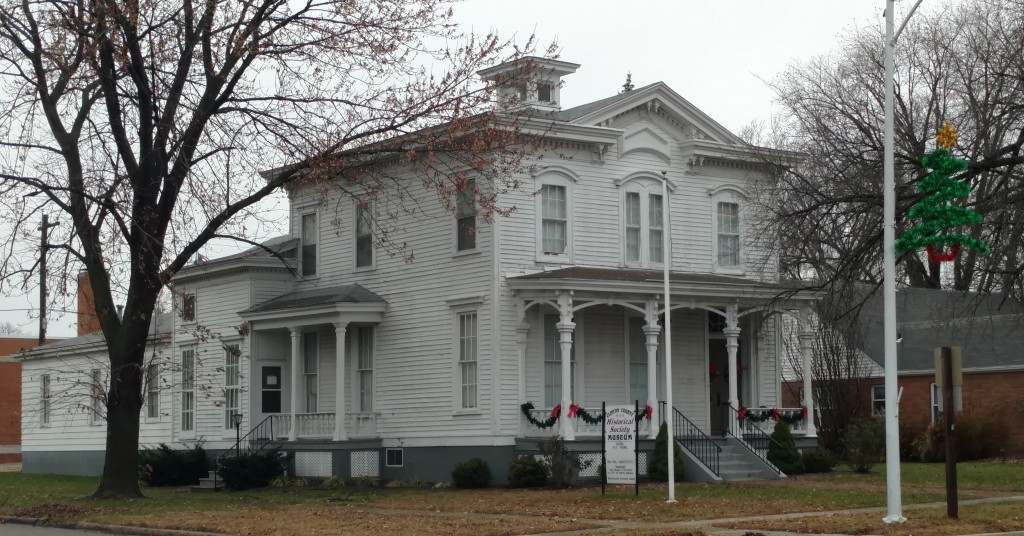 The Clinton County Historical Society Museum is located in the last home of Judge Sidney Breese, U.S. Senator from Illinois, Chief Justice of the Illinois Supreme Court, and Speaker of the Illinois House of Representatives. The home was built in 1845 and contains many furnishings, displays, and artifacts from Clinton County's early history. All of these items will be available for viewing during the tour. Several of the Society members have spent hours decorating the museum for the holiday season. In addition, they will be wearing Victorian era costumes as they greet visitors and open the doors to this historic old home.